GEAR UP Practitioners: Liaisons & Coordinators
Concerning GEAR UP/state-sponsored student activities, travel, professional development, contracts, summer programs, or ordering:
Concerning implementation plans, budgets, amendments, or services:
Concerning fiscal reports:
Concerning match:
Concerning assessments, program data, or surveys:
Concerning the GEAR UP website, social media, or other communications:
Technical Assistance Manual & Forms
GEAR UP Practitioner Directory
GEAR UP School
Practitioner
Title
Email
Phone
School Address
Mailing Address
Arlee Public Schools
Deanne Smith
Liaison
dsmith@arleeschools.org
406-726-3216 ext. 2305
72220 Fyant St Arlee, MT 59821
Box Elder

Public Schools

Megan Maroney
Liaison
mmaroney@boxelder.k12.mt.us
406-352-5160
410 Main Street East, Box Elder, MT 59521
PO Box 205 Box Elder, MT 59521
Browning Middle School
Melanie Magee
Coordinator
melaniem@bps.k12.mt.us
406-338-2745
900 S Piegan St, Browning, MT 59417
PO Box 809 Browning, MT 59417

Browning High School

Melanie Magee

Coordinator

406-338-2745

105 US-89, Browning, MT 59417
PO Box 610 Browning, MT 59417

Flathead Valley Community College

Molly Parman

FYS Coordinator

406-756-3881

777 Grandview Drive, Kalispell, MT 59901
Hardin Middle School
LaDona Yerian
Liaison
ladona.yerian@hardin.k12.mt.us
406-665-6302 ext. 408
611 West 5th Street Hardin, MT 59034
401 Park Road, Hardin, MT 59034
Hardin High School
Lance Olson
Liaison
lance.olson@hardin.k12.mt.us
406-665-6406
721 North Miles Ave. Hardin, MT 59034
401 Park Road, Hardin, MT 59034
Harlem Public Schools

Eleanor Doucette

Liaison

610 1st Ave SE Harlem, MT 59526
PO Box 339 Harlem, MT 59526
Hays Lodge Pole Public Schools
Suzi Werk
Liaison

179 School Rd Hays, MT 59527
PO Box 110 Hays, MT 59527

Lame Deer

Public Schools

Frances Altekruse
Liaison
frances.altekruse@lamedeer.k12.mt.us
406-477-8901
Carl Bement Memorial Hwy, Lame Deer, MT 59043
PO Box 96 Lame Deer, MT 59043

Libby

Public Schools

Deanna Malyevac
Liaison
malyevacd@libbyschools.org
406-293-8802 ext. 2017
150 Education Way Libby, MT 59923
724 Louisiana Avenue Libby, MT 59923

Lodge Grass

Public Schools

Venessa BirdinGround
Liaison
venessa.birdinground@lodgegrass.k12.mt.us
406-639-2702
124 N George St Lodge Grass, MT 59050
PO Box 810 Lodge Grass, MT 59050

Montana State University

Judi Haskins
FYS Coordinator
jhaskins@montana.edu
(406) 994-1665
217 Renne Library Bozeman, MT 59717
P.O. Box 174220 Bozeman, MT 59717-2220

Montana State University - Billings

Interim - Katie Moffat
Retention Director
katharine.moffat@msubillings.edu
(406) 657-1695
1500 University Dr, Billings, MT 59101

Pryor

Public Schools

Talitha Goes Ahead
Liaison
talithagoesahead@pryorstaff.org
406-259-7329
1 High School Lane, Pryor, MT 59066
PO Box 229 Pryor, MT 59066

Rocky Boy

Public Schools

Cassandra Lamas
Liaison
clamas@rockyboy.k12.mt.us
406-395-4270 ext. 223
81 Mission Taylor Rd Box Elder, MT 59521
Rt 1 Box 620 Box Elder, MT 59521

Salish Kootenai College

Terri Cordier
FYS Coordinator
terri_cordier@skc.edu
406-275-4792
58138 US-93, Pablo, MT 59855

St. Ignatius

Public Schools

Alan Pule
Liaison
apule@stignatiusschools.org
406-745-3811 ext. 2022
76 3rd Ave St. Ignatius, MT 59864-1540
PO Box 1540 St. Ignatius, MT 59864-1540
St. Regis

Public Schools

Jennifer Pruitt
Liaison
pruittjennifer@stregis.k12.mt.us
406-649-2311 ext. 212
90 Tiger St. St. Regis, MT 59866
PO Box 280 St. Regis, MT 59866

Superior

Public Schools

Toni Labbe
Liaison
tmlabbe@ssd3.us
406-822-3600 ext. 117
410 Arizona Ave, Superior, MT 59872
PO Box 400 Superior, MT 59872

Thompson Falls

Public Schools

Penny Beckman
Liaison
pbeckman@tfalls.org
406-827-3561 ext. 7069
601 Golf Street Thompson Falls, MT 59873
206 Haley Ave. West, Thompson Falls, MT 59873

Troy

Public Schools

Kristine Morris
Liaison
kmorris@troyk12.org
406-295-4520 ext. 2138
116 East Missoula Ave Troy, MT 59935
PO Box 867 Troy, MT 59935

University of Montana

Mindy May
FYS Coordinator
mindy.may@mso.umt.edu
406-243-2281
Aber Hall 302 32 Campus Drive Missoula, MT 59812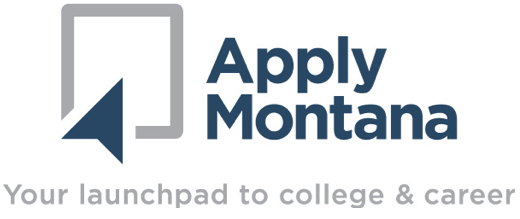 Whether you have already applied for college, are weighing the costs, or wondering whether college is the right path for you, the Montana University System wants to ensure you have the information you need to make the right decision for you.