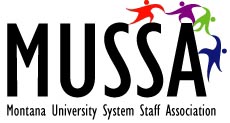 Montana University System Staff Association
Board of Regents Meeting, May 29 2008 - Havre
MUS Staff Associations 12:00 pm
The following are CEPAC-Staff Senate's impressions of the day:
Representatives from the MUS Staff Associations (MUSSA) met in Havre for their scheduled agenda time with the Regents. Julie Strobel (MSU Northern); Jamie Burk and Heather Ireland (Helena CoT); Shelley Hiniker and Katie Dalessio (UM); Mary Engel and Sara France (MSU) attended. Unfortunately, UM Western, MSU Billings, MSU Great Falls, and Montana Tech representatives were unable to attend. All the Regents were present, together with ex-officio Regent, Commissioner Sheila Stearns, and Director of Labor Relations, Kevin McRae.
MUSSA convened at 7:00 pm on May 28 and, more formally, at 8:30 am on the 29th. Further to various MUSSA conference calls, since our last presentation to the Regents in November, we began by reviewing our plan for achieving our aims for this meeting.
At 9:00 am, we attended the Administrative, Budget and Audit Oversight gathering, observing as the Regents and Office of the Commissioner of Higher Education (OCHE) worked on the next biennial budget and various new initiatives. The meeting, and its presentation materials (Action Item B), was intended only to look at concepts, and participants acknowledged that budgetary submissions won't be crafted for some time yet. The MUS is cognizant that the State coming before the next Legislature is likely to be "leaner" than at last session. MUSSA was encouraged by the degree to which the Regents and OCHE's stressed the need for budgetary prioritization for the promotion of morale and growth on campuses. And for their reference to the OCHE Recruitment and Retention Task Force's focus on salary (from which arises the draft "2% Pool for Critical Salary Issues" initiative currently before the Regents).
Afterwards, MUSSA continued our discussions and crafted the handout for our meeting with the Regents. We aimed to convey our enthusiasm and support for the Board and OCHE's timely action in addressing, what we are referring to as "source" problems (budgetary deficiencies, recruitment/retention, and workload issues) which severely impact the campuses' abilities to function. MUSSA also wanted to publicly acknowledge the Board's willingness to include all constituent groups in identifying and considering critical needs.
A further focal point for MUSSA was the outcome of our deliberations, in conjunction with Kevin McRae, regarding the current viability of the Pooled Resources project. In February, Kevin invited us to submit details of what was required to bring Pooled Resources on-line. The handout we crafted in Havre outlines MUSSA's potential to achieve, on a System-wide scale; the valuable lessons learned from this project; and our optimism for the future. It also conveys, of course, our decision to suspend work on Pooled Resources and to redirect our efforts in support of other initiatives addressing the "source" problems to which Pooled Resources has fallen victim. We recommend that Pooled Resources be re-visited as human and financial resources improve.
This working session, in which MUSSA members formulated its thoughts, and amalgamated the opinions and viewpoints of each staff organization, was extremely productive and effective - as well as most enjoyable! It, again, clearly demonstrated MUSSA's collaborative strength and the professional growth which interactions like this afford its members.
At noon, MUSSA lunched with the Regents, Commissioner Stearns, and Kevin McRae. Here is our impression of the meeting: Julie Strobel gave an introductory welcome and delivered apologies for absence. Sara France presented the information related to our handout.
Chair Hamilton asked whether, in the absence of Pooled Resources professional development and training will be available to MUS staff. [Answer: Not to the extent or with ease of access, or in the way that Pooled Resources would potentially have done so. Each campus has differing programs: some with fairly comprehensive offerings to others with very little or none. MUSSA thought, however, that departments could find training to meet essential needs pending the future provision of Pooled Resources or something like it].
Commissioner Stearns asked how MUSSA communicates and works together. [Answer: MUSSA meets for at least one day around its time on the Board of Regents agenda; regularly via email; through conference calling, as necessary; and an annual retreat]. Commissioner Stearns explained that she asked because she recognizes the benefit to all employees of networking, and the potential professional development to be had from meetings and discussion with MUS colleagues [and MUSSA strongly agrees]. The Commissioner said she was interested in the long-term prospect of staff being able to occasionally meet in larger groups (although she regretted OCHE had no budget to provide for this).
Regent Pease expressed sadness at the MUS not being able to immediately benefit from MUSSA's work to date on the Pooled Resources project. She asked how MUSSA had arrived at the decision to suspend progress and whether it was collaborative among all members. [The answer included a detailed recap of the history and process, and the inability of MUSSA alone to bring the project to fruition due to the limited time available to its volunteer membership. MUSSA is comfortable with the decision based upon the current status of human and financial resources available as well as the consideration that staff workloads across the MUS are such that they would likely be unable to take full advantage of Pooled Resources were it possible to bring it on-line just now. MUSSA concluded that the decision to suspend the project was collaborative, considered to be in the best interests of all concerned at the present time, and in conjunction with input from Kevin McRae].
Following our presentation, MUSSA reconvened our general meeting and discussed initial ideas of how to proceed (following "action" suggestions - please see today's handout) and to begin incorporating Commissioner Stearns' suggestions about networking. It was decided that MUSSA's 2008 retreat should coincide with the 25-26 September Board of Regents meeting, in Butte, and that as many of each staff organization's individual members as possible be encouraged to participate, for at least some of the time. The professional development benefits of observing a Regents meeting, along with the potential for networking there, were acknowledged, together with the advantages of the venue for MUSSA meetings as well. It was further agreed that MSU Great Falls and the College of Technology (staff members from each having collaborated with MUSSA even in the absence of a staff organization on their campus) would be encouraged to participate also. Some agenda items were mooted and MUSSA will progress these, by email, prior to the September retreat.
At 2:00 pm our meeting adjourned.
MUSSA's next scheduled agenda time with the Regents falls at the January meeting, 2009.