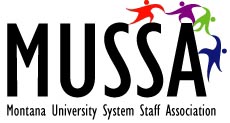 Montana University System Staff Association
Board of Regents Meeting, November 15, 2006 - Missoula
MUS Staff Associations 12:15 - 12:45 pm
The following are CEPAC's impressions of the day:
Representatives from the MUS Staff Associations (MUSSA) met in Missoula for their scheduled agenda time with the Regents. Christine Muller and Julie Strobel (MSU Northern); Jami Burk (UM Helena); Bob Campbell (UM Western); Shelley Hiniker and Michelle Crowe (UM Missoula); Mary Engel and Sara France (CEPAC) attended. Unfortunately, MSU Billings and Montana Tech representatives were unable to attend, (and there is no staff association on the Great Falls campus). The Regents (with the exception of Regent Barrett) were present, together with ex-officio Regent, Commissioner Sheila Stearns, and Director of Labor Relations, Kevin McRae.
MUSSA met at 9:00 am (to further discuss recruitment and retention issues on each campus, and to shape the content of our presentation to the Regents) and afterwards, until 3.30 pm (to progress the Pooled Resources facility). As always, MUSSA's interactions were mutually supportive, and we learned a lot from each other. MUSSA was again well received by the Regents, who showed much interest in our presentation.
Shelley Hiniker hosted the meeting, and opened by thanking the Regents for their time, today as well as at future meetings. MUSSA representatives introduced themselves, and Mary Engel gave an update of MUSSA activity since the September 27 Board of Regents' meeting:
MUSSA has introduced the recruitment and retention initiatives emerging from MUSSA's meeting with the Board on September 27, to MUS HR directors. A meeting dedicated to pursuing these initiatives is being arranged for December.
MUSSA will meet after this afternoon to progress Pooled Resources needs assessment and other logistics.
Kevin McRae is facilitating production of the Regents' letter of support for Pooled Resources.
Sara France introduced CEPAC's "MSU's Classified Recruitment and Retention Issues Within the Context of a Community Problem. A summary of on-going research". While the materials presented describe the critical and unique situation in Bozeman, MUSSA stressed the relevance of CEPAC's findings to classified staff across the MUS.
Describing the presentation as thoughtfully done and persuasive, Regent Semmens recognized the recruitment and retention problems of every campus, but acknowledged the unique situation in Bozeman. He asked about regional adjustments in other agencies or states, and a short conversation followed in which Kevin McRae related some State government discussion as well as the political and equity sensitivities associated with cost of living differentials.
Regent Hamilton raised MUS benefits package, including fee waivers etc. MUSSA reiterated the continued relevance of marketing the package internally and externally (please see the initiatives from MUSSA's 9/27/06 meeting with the Board of Regents). The need to maintain its high quality and comprehensive coverage was mentioned as benefits become more readily available to even small employers in the State (e.g. via the Chamber of Commerce "choices" program).
Regent Pease was interested to learn of the reactions of MUS administrators and human resource directors to the data. CEPAC reported on the support and enthusiasm expressed by President Gamble and Susan Alt at a meeting last week, and MUSSA representatives felt this support to be reflected on other campuses also.
Kevin McRae described some recent pay rate adjustments arising from MSU's recruitment and retention crisis, and explained the benefits and the complications of situations like these.
Commissioner Stearns expressed regret that the meeting time had expired. She thanked MUSSA for being so well prepared and suggested that Kevin McRae facilitate the exchange of further information between the Regents and MUSSA. Commissioner Stearns praised the work and growth of the MUSSA organization.
Further input from MSU was offered to the Staff and Compensation Committee later in the day and, on Friday November 17th, Chair Hamilton requested Commissioner Stearns to assemble a task force comprised of a cross-section of MUS employees (to deal with the entire spectrum of costs that affect employees in the Montana University System, including housing).
(Please also see "MSU Worried About Lack of Employees", Bozeman Daily Chronicle 11/16/06; and Board of Regents minutes http://mus.edu/board/meetings/2006/November06/MinutesNov06Full.pdf (specifically page 8 and page 17).