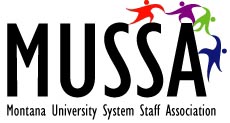 Montana University System Staff Association
COMMISSIONER OF HIGHER EDUCATION'S
VISIT TO MSU-BOZEMAN, April 26, 2005
CEPAC initiated and hosted the Commissioner's visit to campus, April 26.  Time was limited and the itinerary busy: 
9:00 – 9:25 am           President Gamble
9:30 – 10:10 am          President's Executive Council
10:15 – 10:30 am        Hannon Hall Classified Employees
10:30 – 11:10 am         Classified Employees Personnel Advisory Committee (CEPAC)
11:15 – 11:55 am         Associated Students of MSU (ASMSU)
Noon – 1:00 pm          Lunch with partners in shared governance
1:05 – 1:45 pm            Professional Council
1:45 – 2:30 pm            Faculty Council
2:30 – 2:35 pm           Close of CEPAC-hosted itinerary
CEPAC escorted Commissioner Stearns between appointments, and participated in the 10:15 am, 10:30 am, Noon, and 2:30 pm meetings.
Meeting Notes
10:15 – 10:30 am        Hannon Hall Classified Employees
Auxiliary Services generously provided refreshments, and the Commissioner was introduced to Mitch Crane, Food Service Manager, Rose Cain, Food Service Asst. Manager, Paul Chu, Vicki Harrison, Gale Kinzie, Laurie Thomas, Ashley Ward, Laurie Weber (Food Service staff), Chris Alberda, Nancy Topel, George Vossen (Custodial staff), Sally Hannon (Administrative Associate).  Most of these staff members participated in conversation with Commissioner Stearns.  She made notes of the issues raised and, on several occasions throughout the day, referred to how much she had gained from this meeting.
Attendees' Feedback:  generally very positive, expressing appreciation of the Commissioner's interest in holding the meeting; frustration at insufficient time to address "real" issues, and request for  more time, and a more formal "agenda" should a future opportunity present.
10:30 – 11:10 am         Classified Employees Personnel Advisory Committee (CEPAC)
Attendees: Michelle Larsen, Steve Burk, Mark Reinholz, Sara France, Sue Martin, Sheron McIlhattan, Genevieve Burmeister, Dan McGuire, Ray Byerly, Janae Heap, Bob O'Driscoll, Matt Blazicevich, Susan Alt, Bonnie White.
Bob O'Driscoll welcomed Commissioner Stearns to campus and, particularly, to this meeting with CEPAC.  The Commissioner began by attributing the concept of the day's itinerary to CEPAC.  She mentioned that nowhere else has she experienced this kind of welcome or the opportunity to learn about a campus in this way.  She said it was fun to come to meet people who are involved with the governance of their university; she was learning a lot, and gleaning information that will be very useful to the Regents. 
CEPAC had previously identified some issues for discussion:
1.          State funding of the pay plan.  Commissioner Stearns spoke of the last 10 years' gradual decrease in the State contribution to the MUS for financing the pay plan.  She acknowledged the budgetary impact of having to fund about 60% of the upcoming pay raises locally.  It is her aim to "strike a bargain" with the State to build its contribution back up, to at least 80%, in the future.  She stressed that employee input in this regard will be valuable, and she plans to request comment on a proposal her office will produce in due course.  Commissioner Stearns' goal of raising the minimum MUS salary now looks possible through bargaining.  The Commissioner acknowledged the need to examine priorities for tuition dollars as regards salaries.
2.         Supervisor Training.  Funding for new initiatives is minimal in the FY06 budget.  One such initiative for which CEPAC has been lobbying but currently cannot pursue as a result of the FY06 budget restrictions, is funding for supervisor training.  Reference was made to several independent sources identifying a critical need in this area (eg CEPAC's MAP survey, recent survey of MAP supervisors, conversations between CEPAC and local administrators, etc). CEPAC will continue to advocate for training opportunities utilizing existing resources (perhaps sharing programs/facilitators, etc across the MUS).  Commissioner Stearns acknowledged MSU's efforts in this regard, and was interested in asking leadership about strategies for identified priorities when no funding exists.  She also suggested Personnel set up a conference call with OCHE and other MUS Personnel staff to further discuss training opportunities.
3.                  At the March Board of Regents meeting, CEPAC and the other Staff Senates/Associations, had been asked their opinion of draft documents describing philosophies and plans for professional contracts and pay.  CEPAC has very recently received the latest drafts and, to help give feedback, we asked the Commissioner the background behind the documents' production.  She explained there are no current guidelines providing equity in granting Board of Regents contracts, or handling requests for pay raises etc for professional staff.    Currently, without guidelines at any stage of the process, campus CEOs submit requests of this type, the Commissioner makes recommendations, and the Regents grant or reject the proposals.  A short discussion followed about the importance of equity in rewarding like jobs and duties and, particularly, about inconsistencies when like jobs occur across categories of employment (specifically under Professional and also Classified contracts).
4.         360 review.   Currently, CEPAC is voluntarily conducting a 360 review.  This arises out of respect both for classified staff's indication that it wants broad spectrum evaluation at all levels, as well as in support of emerging campus protocol.  CEPAC plans to use the resulting feedback in activities planning, budgetary justification, and service enhancement.  Commissioner Stearns commended CEPAC for its actions and linked such positive undertakings as this to the campus atmosphere fostered by President Gamble.
Attendees' Feedback: none yet received.
11:15 – 11:55 am         Associated Students of MSU (ASMSU)
Attendees' Feedback:  The day went very well.  ASMSU hopes this opportunity is seized in the future. 
Noon – 1:00 pm          Lunch with partners in shared governance
Attendees:     Warren Jones, Shannon Taylor, Marvin Lansverk (Faculty Council), Blake Rassmussen, Rock Wankel (ASMSU), Jim Mitchell, Kim Rehm (Professional Council), Susan Alt (Personnel & Payroll Services), Bob O'Driscoll, Genevieve Burmeister, Sara France (CEPAC).
The lunch party talked informally about the achievements of each person's department/area, and CEPAC drew attention to the increase in the whole group's collaboration in shared governance over the last year.  This activity was attributed, among other things, to Warren's leadership in commencing dialogue around the formation of true governance committees, and to each participating group's commitment to the principles of shared governance. 
The Commissioner was asked to talk about her vision for the MUS, and MSU's role within that vision.  CEPAC understands the gist of her vision to be as follows, with emphasis on strengthening Montana by virtue of education:
To engage the Board of Regents in a projected planning process for the MUS, connecting legislative objectives and campus plans, involving Regent priorities for funds.
Accessibility – post-secondary education to be a real possibility for every Montanan with the ability.  For Montana to become competitive, and thus be an attractive choice for Montana graduates.  To work with K12 to make college the goal of most students.  To educate the community about the returns on Montana's investments in higher education (eg a vibrant state with healthy communities, attracting new business, increasing the tax base).  To identify the needs of the State, and for the MUS to better cater to those needs (eg through 2-year programs).  To increase on-line offerings and, perhaps, a blended curriculum.
Affordability – to slow tuition increases.  To make more money available for need-based aid. To offer grant enhancements (eg Montana making an additional contribution to perhaps a Pell grant).
The lunch party asked for clarification of some of the Commissioner's comments, particularly those related to 2-year programs and tuition increases:
The July Board of Regents retreat will focus on planning, rather than the allocation model.
Research and grant income is stellar to the MUS.  Comments focusing on 2-year programs were not intended to detract from the value or importance of 4-year programs.  80% of Montana's students are enrolled in 4-year programs and, while this is unusual nationally (with only 20% of students in 2-year programs, Montana ranks 50thin the nation) it obviously reflects well on our 4-year colleges.  However,  the MUS could improve in the 2-year arena.
To help empower the Regents to make informed decisions, campuses need to continue to provide good data.
Non-resident student recruitment continues to be important.
Awareness is increasing around issues of recruitment and retention, and Regent planning in the next 5 years should include compensation goals.  Marketing and information is critical in publicizing the value of higher education, including communicating how the communities with colleges are benefiting by them (attracting business and growth).  MUS must celebrate its achievements, and counter the occasional negative items.
1:05 – 1:45 pm            Professional Council
Attendees' Feedback: most of the meeting entailed discussion over the draft philosophies and compensation documents pertaining to professional staff.  These drafts will be discussed at the May Board of Regents meeting. The concept of the day's meetings was great.
1:45 – 2:30 pm            Faculty Council
Attendees' Feedback:  It went extremely well.  The Commissioner may not have a completely accurate perception of all our strengths and we helped clarify that for her yesterday.
2:30 – 2:35 pm           Close of CEPAC-hosted itinerary
Bob O'Driscoll, Genevieve Burmeister and Sara France thanked Commissioner Stearns for coming to Bozeman and engaging in this busy itinerary.  The Commissioner said she had found the day to be very beneficial, and had learned a great deal.  She hadn't particularly intended to document the visit, but so significant was the content of the discussion hat she now felt inspired to report to the Regents.  She indicated that she felt able to convey employee perceptions and other information that would provide context to the Regents of assistance in advocating and prioritizing.  She had appreciated the staff's openness and their eagerness to engage in ownership of the university.  Commissioner Stearns thanked CEPAC for bringing the itinerary together and helping to make the day possible.