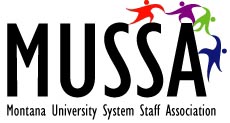 Montana University System Staff Association
CEPAC - MSU-Bozeman
PRESENTATION TO BOARD OF REGENTS
(The original document contains bar graphs which have not translated into web format and therefore do not appear in this version of the handout).
November 18, 2004
CEPAC would like to thank the Regents for the valuable agenda time afforded classified staff at every other Board of Regents' meeting.  This regular opportunity to share feedback and ideas is of the greatest importance to our work and is much appreciated by the staff.
                CEPAC enjoys a growing role in the shared governance of the Bozeman campus.  Since our last presentation, we have worked on several topics at varying levels: with President Gamble, Vice President Roloff, other senior administrators, Faculty and Professional Councils and ASMSU. Stemming from these interactions, and of particular relevance currently, are CEPAC's respectful thoughts in regards to classified compensation and related issues, below.
Comments based upon the findings of the Compensation Study Report to the Board of Regents Budget Committee 9/2004:
1.        The report lists an average classified hourly rate for MSU-Bozeman (Table 1C) of $12.75
MSU-Bozeman's 9981 classified staff are employed in one of 5 categories:
Classified Professional (network/computer systems administrators; engineers; architects etc)
Secretarial/Clerical (Admin Assoc I, II, III etc)
Technical/paraprofessional (Library Tech, Research/Lab Tech etc)
Skilled Crafts (Plumber, Carpenter, Electrician etc)
Service/Maintenance (Custodian, Food Service Worker etc)
The five categories contain a total of 1312 titles with hourly rates ranging from $7.21 to $28.84
2.     Off campus employment in Bozeman is becoming an increasingly attractive alternative for classified staff:
CEPAC recently invited department heads at MSU-Bozeman to offer anecdotal information about why, in their opinions, classified employees have left MSU in the last twelve months. 

23 of the 35 department heads responding cited pay.

With staff turnover comes a range of issues including:

Cost. 

Decreased return on investment (e.g. in training)
Loss of corporate knowledge
Recruitment - MSU-Bozeman conducted 270 classified searches in FY04

Costing at least $146,000

Increased workloads for already overworked staff:
3.        The Report's average hourly rates are described in terms of Montana OES (Table 1C).  Considerations of relevance are:
A     All classified staff, regardless of campus location, are experiencing cost of living hardships:

Last MUS classified salary increase – 11/1/02 – since when:

The buying power of the dollar has decreased 4.67% nationally3
Staple requirements have generally increased nationally, including:

Gasoline 23%; electricity 8%; 1lb hamburger 17%; 12 eggs 6%4

B     Gallatin County is described as being at 146% of the Montana median owner-occupied housing (2000) (Table 5).

1 in 8 classified employees6 must work more than one job to meet their basic financial needs
many others supplement their MSU salary in alternative ways, including living remotely to Bozeman

added stressors: 4.67%3 loss in buyer power of the dollar; 23%4 increase in cost of gasoline

addressing extraordinary cost of living circumstances, county by county, need not compromise efforts to provide fair compensation across the MUS.
1 MSU-Bozeman P&PS data 2/13/04; 2 MSU-Bozeman Dpt of Planning & Analysis; 3 American Institute of Economic Research http://www.aier.org/cgi-aier/colcalculator.cgi; 4 US Bureau of Labor Statistics http://data.bls.gov/servlet/SurveyOutputServlet;  6CEPAC "2 jobs" survey, 2/2004
5 MSU-Bozeman Dpt of Planning & Analysis specific data table:
| | | | | | |
| --- | --- | --- | --- | --- | --- |
|   | Students | Faculty (Including significant increases in the areas such as research) | Prof | Admin | Class |
| 1994 | 10,962 | 723 | 450 | 57 | 1061 |
| 2003 | 12,134 | 973 | 646 | 64 | 1180 |